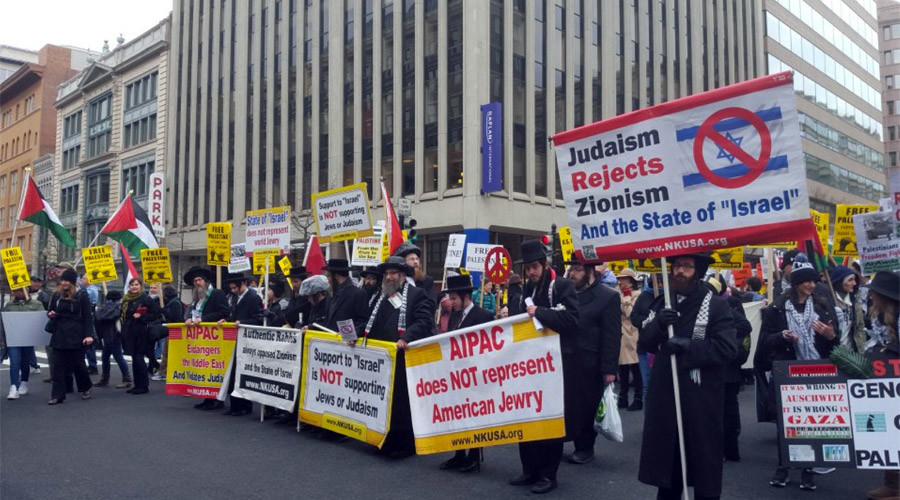 Zionism in USA
The American media has done a good job of confusing the average American about many things.
One of those is to conflate Anti-Semitism with anti-Zionist sentiment. 
For most Americans, to openly question the policies of Israel is to open oneself up to being labeled an anti-Semitic racist. 
The United States' unabashedly pro-Israel policies seem misguided to many better-informed Americans who are aware of Israel's domestic apartheid-like treatment of Palestinians and African Jews who've migrated there.
Once, on a trip along the West Bank, a Palestinian Christian tour guide described quite horrific treatment of Palestinians by Israel and her settlers to me.
However, it's likely anyone pointing these things out will be labeled an anti-Semite.
As Voltaire stated, "To learn who rules over you, simply find out who you are not allowed to criticize."
 Israeli leaders often confirm their disdain for their Arab neighbors.
Recently, New York Times reporter Isabel Kershner, who has a son in the Israeli Defense Forces, quoted Israeli military officials stating that in the "almost inevitable next battle with Hezbollah . . . many Lebanese civilians will probably be killed, and that it should not be considered Israel's fault."

Previously, Moshe Yaalon, Israel's defense minister indicated he would be targeting civilian neighborhoods in future conflicts in Lebanon or Gaza: "We are going to hurt Lebanese civilians to include kids of the family . . . We did it in [the] Gaza Strip, we are going to do it in any round of hostilities in the future."
Imagine the global public outrage if Donald Trump's Secretary of Defense James Mattis made a similar statement regarding American military actions. Yet the US media and American political leaders are silent.

The American Israel Public Affairs Committee (AIPAC), one of the most powerful lobbying groups in the world, has enormous influence over the US political system. The group has successfully unseated members of Congress who dared to publicly criticize Israel.
Rarely does a candidate for national office fail to appear before the group and declare his or her unabashed support for the Jewish state.
Certainly, practically no one can win the American presidency without doing so.
The American Israeli lobby is so powerful, and the public's pro-Israel sentiment is so strong, that Israel's leaders take the US for granted.
In a video secretly recorded in 2001, Israel's Prime Minister Benjamin Netayahu can be heard stating "I know what America is, America is a thing you can
move very easily, move it in the right direction. They won't get in their way."
Netanyahu goes on to brag how he, in a previous stint as Prime Minister during the Clinton administration manipulated the peace process: "They asked me before the election if I'd honor [the Oslo accords]," he said. "I said I would, but ... I'm going to interpret the accords in such a way that would allow me to put an end to this galloping forward to the '67 borders.
How did we do it? Nobody said what defined military zones were.
Defined military zones are security zones; as far as I'm concerned, the entire Jordan Valley is a defined military zone. Go argue."

Only alternative media outlets seem willing to challenge Israel's policies and actions.
Gideon Levy, a columnist for Haaretz newspaper, stated: "This video should have been banned for broadcast to minors. This video should have been shown in every home in Israel, then sent to Washington and Ramallah. Banned for viewing by children so as not to corrupt them, and distributed around the country and the world so that everyone will know who leads the government of Israel."

The predominately Christian United States has always fostered a kindred-spirit relationship with the Jewish state.
American evangelical Christians, one of the most politically-active and historically homogenous voting block are probably the most loyal American allies of Israel.
While behind the scene, the United States and its allies, are willing to fund radical Islamists to maintain the "bad boy" descendants of Abraham as the enemy.
It's clear now that President Obama and Secretary of State Hillary Clinton were arming and supplying radicals inside Syria and perhaps other north African nations.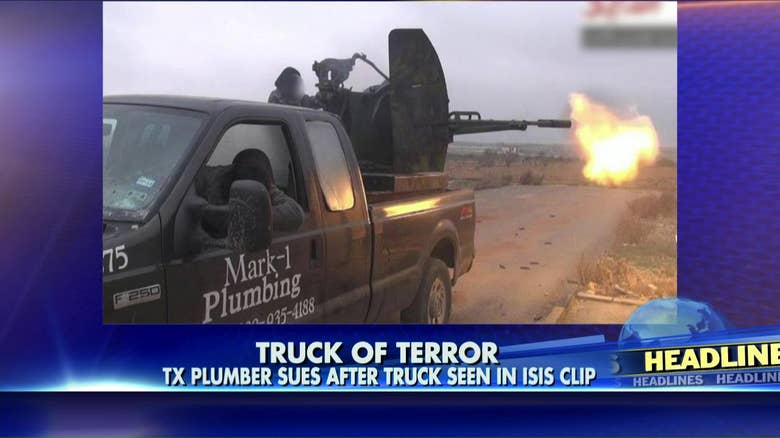 Western nations have long funded both sides of conflicts to profit from the war and create chaos that they would later offer a solution to.
Of course, the solution most often resulted in more external control by the west and greater economic enslavement of the people.
This policy is not a new one.
During a luncheon address to the World Affairs Council of Dallas a few years ago, I heard James Oberwetter, who served as US Ambassador to Saudi Arabia under George W. Bush, openly express his knowledge of and concern over Saudi Arabia's funding of madrassas in Pakistan and perhaps other places where a radical Wahhabi Islamic doctrine was taught. I believe these are long-term and institutionalized plans of the "deep state".

Many of us had hoped that President Trump's non-interventionist, pre-election rhetoric would spill over into US policy towards Israel, that the US would have a more balanced approach.
However, the President's recent undaunted support of Israel and his provocative statements regarding Saudi Arabia's nemesis the non-Arab more moderate largely Shia, Persian Iran suggests the US will continue along the path its followed since 1948.
I occasionally wonder what the middle east might look like today, if the US Central Intelligence Agency and the United Kingdom's MI6 had not overthrown the democratically-elected secular government of Iran's Mohammad Mosaddeq in 1953. A coup that appears to have been orchestrated to largely protect British Petroleum's interests in Middle East oil.

Trump's "America first" nationalism has inspired many Americans.
Let's hope he will move US policy and actions to reflect a greater respect for the national interests of all the people of the world.
It's time to put the Anglo-American colonialist hegemony to bed. Let's stand for freedom and real democracy for all.